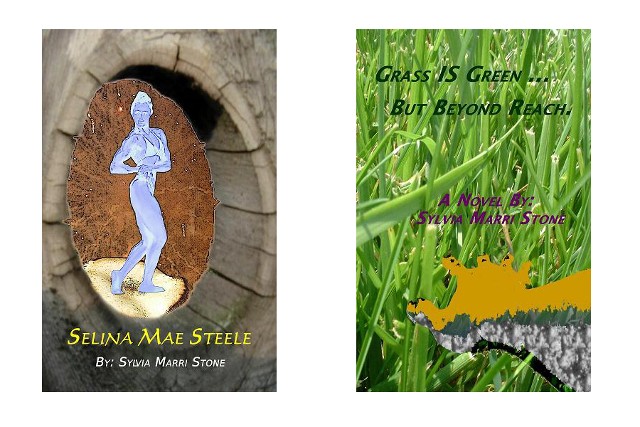 A Novel By: Sylvia Marri Stone

Sylvia Marri Stone, an Asian international competitive bodybuilder herself wrote this novel about the life of a female bodybuilder. The life story started from the bodybuilder's childhood until after the bodybuilder stopped competing. Though Selina Mae Steele, her life story, and all the characters in the book are purely fictitious, they may sound real as each page is read and turned. This book aims to reveal undisclosed facts found in life, be it pertaining to relationships, sports politics, spirits, faith, history, things that people just do and many more.
Sylvia Marri Stone, a Catholic and a graduate of Bachelor of Science in Business Administration, was a natural lover of music, arts, and sports. Her faith in The Almighty never failed her. Writing and making friends had always been her passion since she was a little girl. She was constantly adventurous and inquisitive because she believed in the learning power of man. Discover how far her imagination took her in Selina Mae Steele's life.
Paperback: 292 pages
Binding: Perfect-Bound
Published: July 2005
**Click here to order Paperback**
Paperback ISBN: 978-0-9771711-0-1
Price: $17.95
Price: $9.99
Grass IS Green ... But Beyond Reach.
A Novel By: Sylvia Marri Stone
Offspring are greatly affected by broken marriages. But sometimes, offspring are the ones who help make things better. Find out how Gianna Fagan made the impossible possible and how she made the past a past, the present a challenging now, and the future a bright tomorrow. Read about how complicated adults can eventually compromise if they only set refusal aside and just believe. Read about how things have to happen first before love is squeezed out of people making the world turn around.
Sylvia Marri Stone, author of a fiction novel entitled: "Selina Mae Steele", now wrote her second book entitled: "Grass IS Green ... But Beyond Reach." a short novel that aims to soften and open up difficult minds to realize that there is more than just do what is best to what lies there before them. When Ms. Stone was writing this book, she herself felt that she should take a moment to reflect on things that her naked senses may not have sensed therefore bypssing very important elements of considerations that can make a great difference in whatever she did, was about to do, could have been doing, might be doing and will be doing.
Inspired by the simple, the very young, and the innocent; and affected by sad unexpected and unavoidalbe circumstances that she had experienced herself, Ms. Stone's imagination created a fiction novel that hopes to turn brown to green, gray to blue, red to orange, and white to yellow.
Paperback: 110 pages
Binding: Perfect-Bound
Published: July 2005
**Click here to order Paperback**
Paperback ISBN: 978-0-9771711-1-8
Price: $13.95
Price: $6.99